I don't like inspecting sub-floor crawl spaces for termites.  I's not just the confined space, it is the repetition that becomes almost like boredom.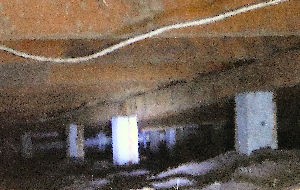 My mind tends to wander when I'm inspecting say, all four sides of a couple of hundred, almost identical, concrete stumps. That's a slow, tedious job that needs attention to detail.  So, I stress out about whether I am really taking in the evidence or just looking past it. Seems I'm not alone and that daydreaming maybe isn't so bad.  Well at least that's what this research says. Apparently even while my mind is wandering, it is still working hard and so this doesn't actually reduce my ability to inspect at the same time—it actually helps. So I can invent and inspect.
I guess that means we should be all be daydream believers . . .