This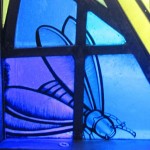 is a general guide to termites. It is aimed at helping people with pest issues, as an introduction for students and a resource for the just plain curious (like me and possibly, you).
What's here?
You'll find a jumble of information built mostly from all my email answers to people around the world. You can learn lots about termites, what they are and what they do, about avoiding termite problems, how to get rid of termites if you have them and how not to get rid of termites. Please read this disclaimer.
Now
In my part of Southern Australia (yes, I probably live on a different continent to you) it is well into Summer and my termites are  active  and we have had flights of most species. In cold the Northern Hemisphere activity is slow. If you have any concerns, right now (shoulder season) is a good time to have your home professionally inspected. If you are super-confident, infallible (& rich enough to bet-the-whole-house) then, by all means, do your own inspection.
Where's
Wally

Don?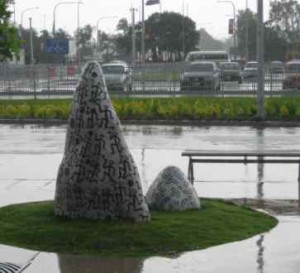 Don's been busy in several States and countries over the last year. Apart from contract research and the usual consultancies, there's pest manager teaching at NMIT (aka Melbourne Polytechnic). In 2015 there will be classes covering the Australian licence competencies, specialist termite skills and the units to achieve a Certificate III qualification. Teaching is mostly done in day blocks with the learning manual tasks and more of the lessons available online, anytime. Classes run through the year and are cost competitive. International students welcome.
2014 saw great progress on the long-awaited revision of the Australian Termite Standards with AS 3660.1:2014 Termite Management, Part 1: New Building Work and AS 3660.3:2014, Termite Management, Part 3: Assessment criteria for termite management systems published. Early 2015 will see the start of revision of the management standard, AS 3660.2 (2000).
Did two technical book chapters in 2014: Urban Timber Timber Pest Beetles: Risks and Management, and along with Laurie Cookson, Termites and Timber in an American Chemical Society Symposium Series on the deterioration and protection of sustainable biomaterials. There's another on the way looking at how termites respond to climate changes.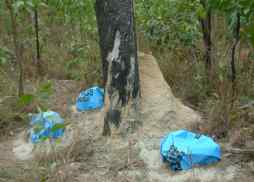 Basically, I do various tasks for various people which sees me moving around a lot and at the moment Far North Queensland beckons. Despite that, emailed questions should get an answer within about 3 days.
Why Dr Don's Termite Pages?
Working at CSIRO, about 20 years ago, I was spending far too much time answering telephone queries from the public (instead of getting my work done). So I created a dawn-of-the-web homepage to make my answers accessible.  When I started this site, Alta Vista (the original search tool) indexed only 35 pages with the word "termite" in the whole of the then known web. Now Google knows hundreds of thousands of times that many pages with "termite". Unfortunately, lots of those termite pages are barely disguised business sites claiming to offer good advice but not necessarily delivering anything helpful to you. Be very wary out there. Be especially wary of bad advice coming through social networking as some companies misuse it to promote their dubious services.
For the first few years after CSIRO these pages were at Labyrinth and some old links still point there. Please let me know if you find any of those old links. The move to drdons.net meant I have a lot more control but that move and this update has cost a lot on the Page ranking scale.
When this all began, back at CSIRO, each month only about a thousand people would drop by. Now the site averages thousands of hits per day. I wish that 2 million people would also read my research papers!
Please feel free to drop me a note.